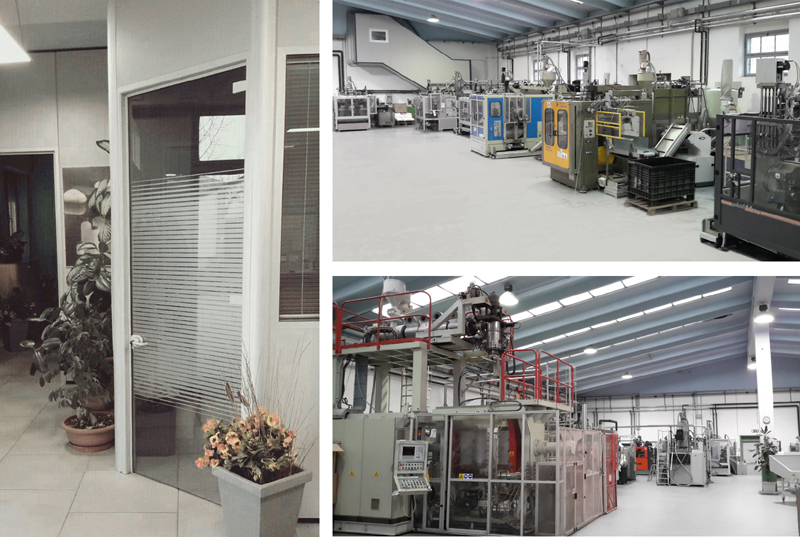 Piccoli Plast is a plastic bottle company that has been operating for more than 25 years in the packaging industry for the manufacturing of blow-moulded containers and technical articles.
Our production is diversified. It is able to meet all the demands of various sectors such us as food, cosmetics, pharmaceutical, chemical / cleaning and coating.
In addition to being a successful plastic bottle manufacturer, Piccoli Plast is a leading company in the production of camicie/in-liners in PELD used for standard and open head drums and ISO-Container drums from 10 to 217 litres.
We produce containers from 5 ml to 200 lt., in standard or custom colours and, on request, we offer a decoration service with very short production times.
Piccoli Plast, a plastic bottle company with a great story behind, is the right answer if you are looking for punctuality, flexibility, dynamism, and respect for the environment, especially for the particular attention that we pay using PCR HDPE material. It is a particular recycled plastic that represents an extraordinary opportunity to create more sustainable packaging in order to offer new environmentally-conscious products.
Visit the different sections of our website to find the solution that best suits your needs and desires!